The Office of Institutional Research at UIC provides data management for regular state and federal reporting in addition to internal use of faculty, staff, and student data. Data analysis creates timely information on factors affecting UIC students, including academic preparation, college applications, class enrollments, course credits, grade distributions, degree attainment, and outcome measures.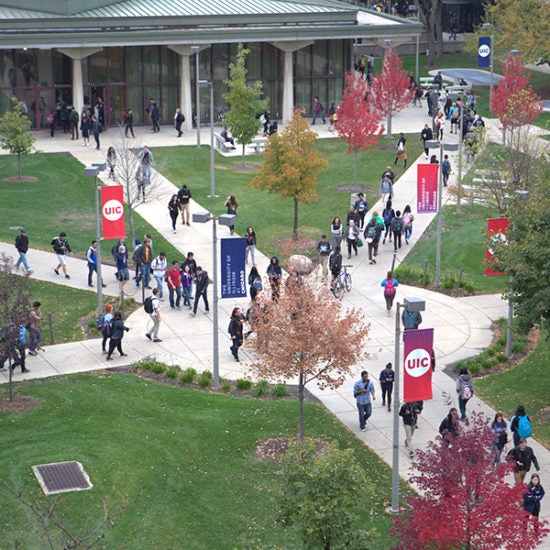 Student Data Book Dashboards
Academic Readiness, Enrollment Overview, Enrollment by Geography, Enrollment by Student Level, Enrollment by Student Type, Enrollment by College, Interactive Report Builder, Special Programs, Credit Hours, FTE, Registrations Fall 2017, Degrees Conferred, and Tuition and Fees.
Learn more